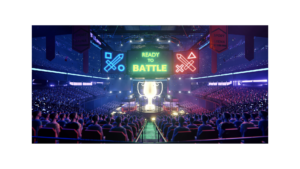 Sign up now for 2023-2024 Ken Garff Esports  club. Sign ups end June 2, 2023. 
The following JSD High Schools are competing in Esports for the 2022-2023 school year.
Please contact the Esports coach at your school.
---
JSD Supercast
Did you hear the Supercast about Esports? Superintendent Anthony Godfrey shows promise as a Shoutcaster: check it out here.