Fall Season coming soon!
The following JSD High Schools are competing. Please contact the Esports coach at your school.
ITeam USA Student of the Year
CONGRATS to Aditya Murugan, who was recognized as the 2020-2021 Student of the Year for ITeamUSA. https://www.iteamusa.org/
You can view of video of his award presentation here. Thank you to Bob Sorenson, ITeam USA Director; Daniel Thatcher, Utah State Senate; and Amber Saffen, JATC Esports Coach for celebrating Aditya's success with us.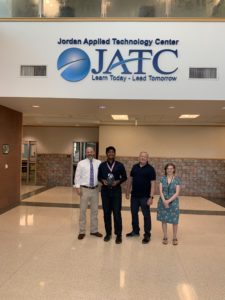 ---
JSD Supercast
Did you hear the Supercast about Esports? Superintendent Anthony Godfrey shows promise as a Shoutcaster.  Check it out here.
---
Ken Garff Tournament
CONGRATS! To our six high schools who competed fearlessly in the Inaugural Ken Garff Esports Tournament! In the Rocket League tournament, BHS and CHHS finished in the Top 10 with WJHS right on their heels. CHHS also placed in the Top 10 in Super Smash Bros Ultimate!

Rocket League 
5th Place Bingham High School
6th Place Copper Hills High School
11th Place West Jordan High School - Rocket League Team 2

Ivan Miramontes (Bansaii)

Santos Quintana Godoy (Xeen)
Super Smash Bros Ultimate
8th Place Copper Hills High School
---
ITeam USA State Conference
The ITeamUtah State Conference was held on March 18, 2021. Congratulations to Aditya Murugan, who placed 2nd in the Shoutcasting Competition! Aditya was part of a inaugural Shoutcasting course offered by USU Eastern's Esports Coach Kevin Ven Der Spek. Kevin is looking forward to seeing Aditya continue to progress - in his senior year, these Shoutcasting abilities open scholarship opportunities for Aditya with the USU Eastern Esports Team. 
Shoutcasting refers to the running commentary of Esports matches that is intended to both entertain and inform the viewer, and it is a crucial part of what makes Esports so engaging.
Aditya is a junior at Bingham High School and is part of the JATC North Esports team where Amber Saffen is the coach.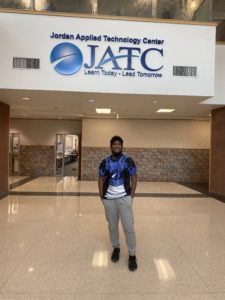 Check out his winning video on his YouTube channel.